Winnipeg Disability Stats Gradually Rise with Age and over the Years
Despite these Winnipeg disability stats being projected to continuously and inevitably rise through the coming years and especially in Manitobans as they grow older, living with disabilities in Winnipeg almost never has to hinder the persons affected from surviving and subsisting on a daily basis in a content and happy manner.
This is owing to the Manitoban government's efforts to aid persons with disabilities of numerous situations and cases, and with the assistance and contribution of home care institutions like Partners for Home. After all, it is our vision and mission that these special persons will have to survive and live to the fullest extent and will not need to suffer from their particular incapacities.
In order for us to have a better understanding of the situation and prevalence of persons with disabilities in Winnipeg, Manitoba, a gist of Winnipeg disability stats are presented here. These disabilities cut across all age groups, genders and diverse aspects, from physical to mental and psychological.
Winnipeg Disability Stats Say that Prevalence and Severity Rises with Age
According to Winnipeg disability stats, physical, pain-related disabilities are more rampant than other forms and kinds of disabilities. A huge chunk of this differently able population has to do with incapacities of more inhibited mobility and flexibility, which is a result of pain experienced as they attempt to make bigger movements with certain parts of their bodies. More than half of them are dependent on assistive devices.
Eye and ear problems are also classified under physical disabilities although less rife than physical inabilities which are related to movement of extremities.
Mental health issues and concerns are garnering attention from medical organizations and institutions, both private and government. They include learning, speech and developmental impediments, attention deficit hyperactivity disorder, and dyslexia and reading difficulties in young children and youth in their early teenage years. Depression is also quite a familiar concern.
These tend to be aggravated as the person affected becomes older unless medical attention is sought and focused on battling the disabilities. The infirmities which prove to be more difficult to battle are dementia and Alzheimer's disease, which can practically affect anyone in their old age, especially if these are hereditary in the family. Disabilities of Distinct Kinds Are More Common in Females in Almost All Age Brackets.
Women whose age range runs from young adulthood or teenage years to older females are more prone to acquiring disabilities than men. Females are also more likely to report severity of their diagnosed disabilities. There is a significant difference of 3 percent between females with disabilities and their male counterparts. As per Winnipeg disability stats, this greater trend of susceptibility in women to special restricting ailments than men shall carry on for the next years.
What We Can Do Together to Lend a Hand to Persons with Disabilities in Winnipeg
Living with disabilities can prove to be crippling without the emotional and moral support of family and friends. There are Manitobans, young and old alike, who live through these disabilities every day. The younger ones even have their education affected as they choose to quit school because of the illness which they have. Plus, there is the aggravation caused by the stigma and the bullying by less sensitive individuals.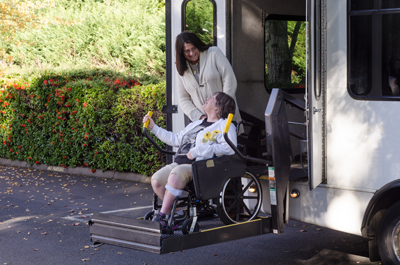 The older ones have their jobs or careers affected just as much due to their special needs. Our neighbors who are living with disabilities do not have to be alone in their daily battle.
This is what home care institutions like us at Partners for Home are in existence for, to be of help, contribution and assistance to society, especially to those in need of special help. If you know a friend or a close loved one who has any of these unfavorable disabilities and ailments, partner with us at Partners for Home and let us together look after their needs and care for them.
These special capacities no longer have to be unfavorable, instead, they should be regarded with utmost respect and care as part of the differences among us in this life.