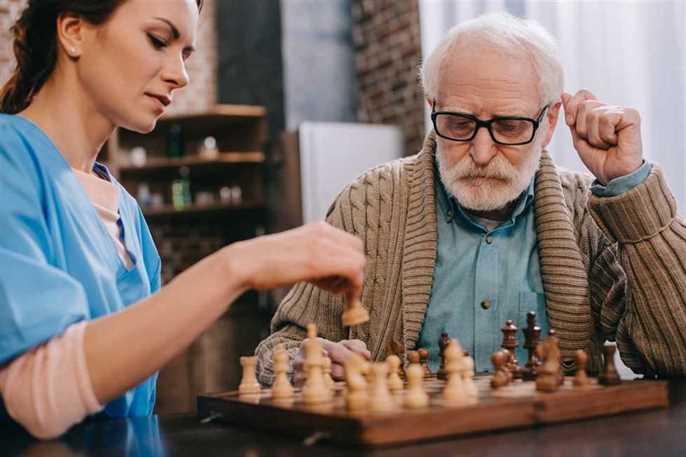 There comes an age where all of us have difficulty with daily and essential tasks. This makes it difficult to take care of our needs of socializing, exercising, and even getting dressed.
In these situations, companion care can be greatly beneficial. But how does it differ from other forms of home care?
The difference between personal care and companion care is that the latter focuses on non-medical services. A companion care provider can assist with activities like:
Bathing & getting dressed.

Personal hygiene is important for overall health. For elders, it may cause discomfort or pain to perform these tasks on their own. 

Cooking meals and doing dishes.

Chores that may have seemed easy years ago are a lot more challenging when you have mobility issues or chronic pain.

Errands and housekeeping.

From making appointments to buying groceries, it's tough to fulfill these obligations as we age. A home care assistant can help.
Is companion care right for your loved one? Consider the following advantages:
The Benefits of Companion Care
It prevents social isolation.
Even if you'd prefer to spend more time with an aging relative, it might not be possible. You can't always stop by to talk or do activities. As a result, your family member may become isolated.
With a companion care provider, your loved one will have a friend to converse with, play games with, and share important memories with.
Many seniors develop deep and meaningful relationships with their caretakers. This social interaction can enrich one's life and help prevent symptoms of depression. 
Social isolation can lead to serious medical conditions like dementia. To benefit the mental health of your loved one, consider companion care.
It relieves your family members of caretaking duties. 
Caretaking takes its toll on our mental health; symptoms of burnout range from irritability to exhaustion. If you're the primary caretaker for an aging loved one, you may be overwhelmed. It's tough to juggle that duty with other roles (working full-time, parenting, and being in a relationship).
Professional caretaking services can reduce stress levels of the current caretaking while improving the well-being of your loved one.
Your loved one can remain in their home. 
More and more families are interested in the idea of "aging in place", a term that describes the process of getting older without moving into a care home. The idea of leaving one's home can be upsetting for many seniors; their residence is a place they designed themselves and have years of memories in.
A home care assistant can take care of daily needs so that your loved one can stay at home. Companion care is designed to offer non-medical assistance to enrich one's quality of life.
When Does Your Loved One Need Companion Care?
Is it time to schedule home care services? Consider the following signs:
Your loved one is having trouble grooming themselves.

You can't keep up with the demands of caretaking anymore.

Your family member is socially isolated most of the time.
Companion care services can be tailored to your specific needs. A caretaker can look after the services that you require, from assistance with bathing to grocery shopping.
At Partners for Home, we offer senior home care in Winnipeg. If you're interested in companion care, consider reaching out to us.