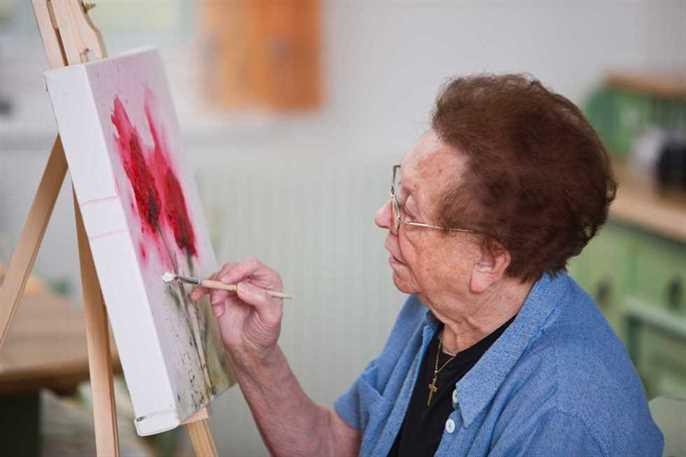 Seniors are at a higher risk of complications if they contract COVID-19. Naturally, we want to keep our loved ones at home to reduce their chances of getting sick. But by isolating them, our aging friends and/or family members may suffer from other issues like loneliness, boredom, and depression.
Research shows that stimulating your brain through physical, social, and cognitive activities can reduce your risk of developing dementia. It's important for seniors to stay active, both mentally and physically, to help prevent deterioration. 
Here are a few ways that you can help an older friend and/or family member stay active during the pandemic:
Crafts
It's helpful to keep the mind busy to deal with troubling thoughts. Your aging loved one can try out a few activities like:
Knitting
Not only is this a good way to keep the hands and mind occupied, but it's also productive. If your senior relative needs a new scarf, hat, or set of mittens, they can learn to knit these articles themselves. 
Scrapbooking 
Got a pile of family photos? Put them in a personalized album so that you can flip through memories together. This is helpful for those with dementia or Alzheimer's—seeing photos from their past can help trigger memories.
Colouring
Even though this pastime is typically viewed as something that children do, it can feel just as satisfying, relaxing, and rewarding as an adult. 
Light Exercise
Activities, like running, can be hard on our bodies due to the force of impact. Your older friend may find it easier to do things like go for walks, do yoga, or practice other light exercise. 
While exercise can be beneficial, it's important not to push too hard, especially as a senior. There are many routines that can be adapted for their specific physical abilities.
Puzzles & Books
It's easy to pass the time with a book of Sudoku or Scrabble puzzles by your side. All you need is a pencil and a book of mind games. These activities stimulate our problem-solving skills and provide entertainment. 
If your aging loved one is a literary fan, it might be fun to read a book together. Try to get two copies of a novel: one for yourself, and the other for your older relative. Each week, you can discuss what happens in the novel or make predictions. If your senior family member has poor eyesight, an audiobook may be easier for them. 
Writing Letters
We can't deny how fast, convenient, and streamlined instant messaging has become. But this format is not for everyone. There's something undeniably sincere about a letter from a friend or family member. Those from former generations are more familiar with handwritten letters sent via snail mail. Expressing thoughts and feelings through letter writing is therapeutic in several ways.
Video Calls
It can be difficult to deal with loneliness during a time when social distancing is the norm. Technology allows us to see, hear, and speak to our loved ones in the safety of our own homes. 
However, your older relative may not be the most tech-savvy individual. A home care assistant can help them set up a laptop or tablet for a family video call.
If you're interested in home care in Winnipeg, contact Partners for Home. We can help your loved one maintain mental fitness during the pandemic as well as look after their daily needs like eating and grooming. Call us today to learn more about our home care and nursing services.