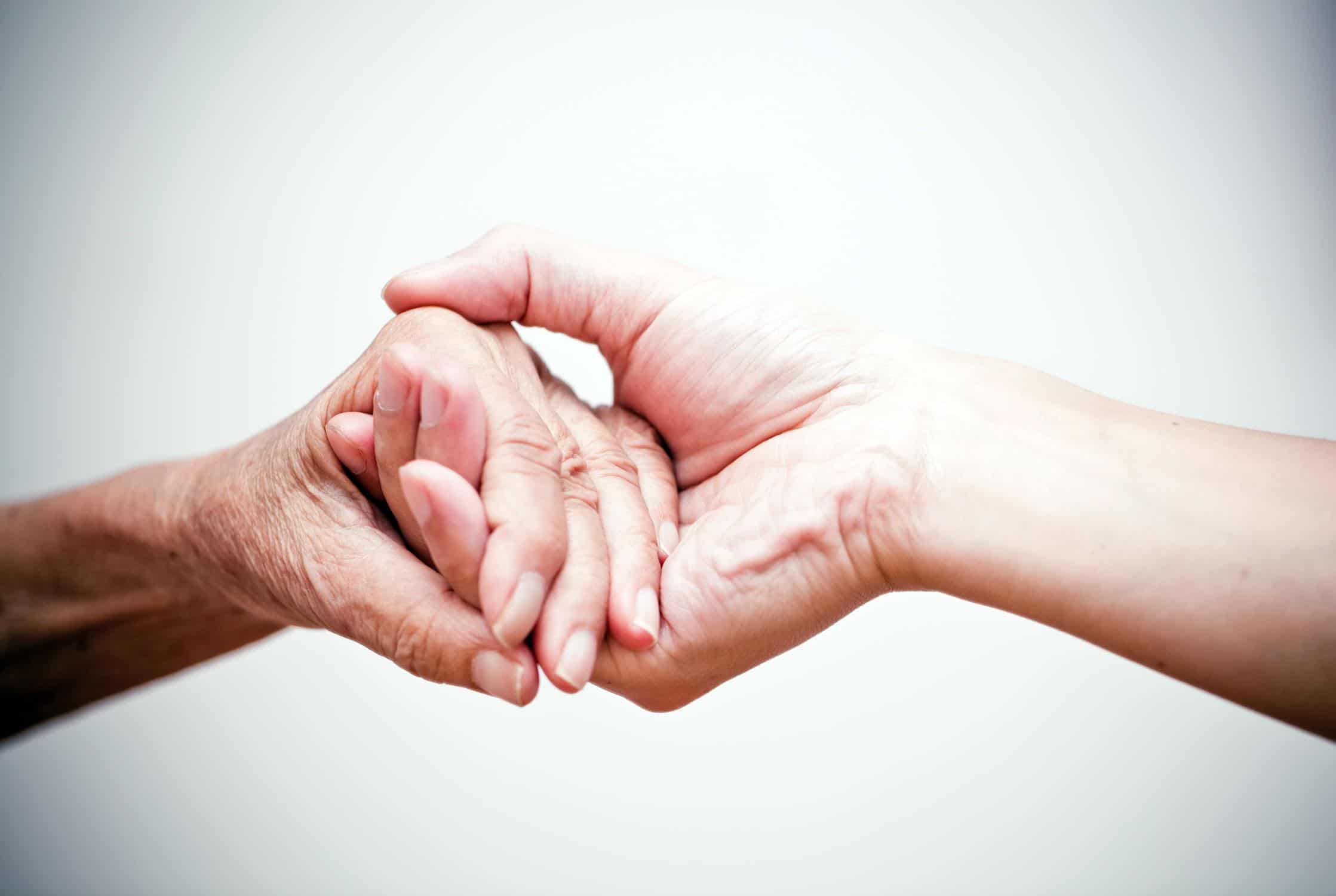 PARTNERS FOR HOME
- Manitoba's premier home care services Partner -
WINNIPEG HOME CARE SPECIALIZING IN SENIOR CARE SERVICES AND NON-SENIOR PERSONAL CARE
PARTNERS FOR HOME ENABLES YOU TO REMAIN SAFELY IN YOUR HOUSE THANKS TO OUR HOME CARE IN WINNIPEG 
Partners for Home provides highly customized nursing care and home care services in Winnipeg, enabling you to remain safely and comfortably in your home without having to move into care facilities. Our services range from companion care to full live-in 24/7 nursing care and span virtually everything in between. Our team will meet with you and your loved ones in your home for a no-cost, no-commitment assessment where we will guide the available programs (which are described below). 
Throughout this assessment, we will also collaboratively build a comprehensive and truly customized home care plan detailing the type of home care and services that will best serve you and your loved one. While part of this assessment includes developing the activities of daily living needed for home care, we also build an understanding of your personality and preferences to ensure that we provide the best possible home care assistant match to each client. From there, we will facilitate a casual meet and greet at no cost where both you and the home care assistant have an opportunity to assess the likelihood of the correct fit. 
Partners for Home specializes in providing home care services for those with advanced movement disorders such as (ALS, Essential Tremor, Parkinson's Disease, Ataxia, Dystonia) as well as those with various forms of dementia, such as Alzheimer's disease and vascular dementia (due to strokes), including some of the other causes of dementia such as Lewy Body disease, head trauma, frontotemporal dementia, Creutzfeldt-Jakob disease, Parkinson's disease, and Huntington's disease. Many of our clients work with us to help them recover from surgery, a fall or a medical issue such as cancer. In many cases, this includes us building out and helping to deliver physiotherapy, muscle recovery, massage or exercise regimes. Our clients range from very young to senior care services, while some may be seeking only a few hours of companion services to address home management needs such as meal preparation or housekeeping, transportation or hospital to home transition. Many require very complex hands-on care to address activities of daily active living that require full live-in 24×7 care. Partners for Home understands that every client is unique, and there is no one-size-fits-all when it comes to home care. Therefore, we collaboratively build a truly customized care plan for every client. 
Partners for Home has a reputation for providing the highest quality service, being very flexible and for putting your needs and well-being first. 
Manitobans should be proud; we have some of the country's best home care assistance and programs. Home care assistance was established in Winnipeg and throughout Manitoba in September 1974. The first of its kind, Home Care in Winnipeg is the oldest comprehensive, province-wide, universal service in Canada. In 1991 the Manitoba Government, through its Home Care Programs, created a two-year pilot program that was ultimately highly successful and evolved into what is now known as Self and Family Managed Care.  
The Self and Family Managed Care offered by the Winnipeg Regional Health Authority Home Care Program provides greater flexibility and control to Manitobans enabling them to work with an agency like Partners for Home to build a truly custom-designed care plan. For those who qualify for Self/Family Managed Care, typically, most of the costs are provided by the Province. Many of Canada's other provinces do not offer programs like Self/Family Managed Care. When we meet with families, we typically find many Manitobans are unaware these programs are even available to them. Part of our mission is to educate Manitobans about the programs and community resources available to them and help families and their loved ones understand their potential eligibility, and guide them with their application.
Our highly customized home care services are personalized for each client's individual needs. We work hard to create the best possible partnership between you, your loved ones and your individual home care assistant. Our own story fuels our passion for providing the highest possible client experience. At Partners for Home, our goal is to enable our clients to maintain their independence, preference and privacy all in the security of their own homes. With Partners for Home, it is your needs that come first. 
To learn more about these and other Manitoba health services programs, contact us today at (204) 291-1640.
THANK YOU FOR CONSIDERING PARTNERS FOR HOME:
YOUR WINNIPEG HOME CARE PARTNER
My wife, Gisella and I created Partners for Home after our loved one, our father, was diagnosed with an advanced neurological disorder. What started as a gradual loss of strength in his arms led to advanced balance and mobility degradation throughout his entire body. For our family, it was critical that our father maintain his dignity, independence, preference, privacy and well-being, all within the security and comfort of his own home.
Because of how our company works with the WRHA's Self / Family Managed Home Care program (SFMC), to this day, our father continues to lead a productive and safe life at home, despite not being able to move his arms or legs. With the partnership of his home care assistants, through the company we created, he continues to be an active contributor to society. In addition, our family, especially our mother, receives the support needed to maintain the family life that we had always known. This was not always the case. 
As our father's health was deteriorating, it became obvious to Gisella and I that my mother could not take care of my father on her own, so we moved both of our parents into our own home. Despite our best collective efforts, this continued to be a real challenge, and we thought our only option was to move our father into an assisted living facility, away from home and loved ones. It was not until we discovered the WRHA's SFMC program that we knew we could safely keep our father at home. Despite our father being a quadriplegic, he still wanted to continue living the life he has known. This involved the continued participation on numerous boards. Through the use of technology and our team of care providers, Partners for Home enabled him to continue to participate in these aspects of life. 
Like all families going through this, we were faced with many difficult questions. Our family has a cottage on a very remote island, and of course, one of the questions we were faced with, was what to do with the family cottage. Our entire family, including our father, still wanted to continue experiencing this special family place. One of the most difficult challenges with our situation was how to transport a quadriplegic safely into and out of a boat. Partners for Home equipped a custom-built lift for a specially designed boat to safely do this. In addition, we helped our family overcome other challenges, such as safely transporting him throughout the property. 
In our case, this was accomplished through other lift system technologies in conjunction with a side-by-side ATV. One of the benefits of this was that it allowed our father to be mobile across the entire property, so if the family wanted to enjoy a bonfire on the point, he could safely still participate in this. Another simple modification was through the use of a ramp. By eliminating stairs, the ATV could pick up our father from the boat lift on the island and transport him directly to the main cottage. Many of our Winnipeg-based clients also have family cottages, which is why we offer this technology, world-class lift equipment, and expertise to enable them to continue experiencing what is special to them. 
The Self/Family Managed Care Program gave our family the freedom to choose a private home care assistance to build a fully customized program that fitted our family's unique needs. Gisella also experienced a similar journey with her side of the family. When her grandfather was diagnosed with terminal cancer, the family thought they would have to be separated from him during this crucial time of his life. Thanks to home health care services, both her grandmother and grandfather remained together, at home, throughout his battle. 
This approach for our family created the philosophy that is the backbone of our company. We work with every client individually to understand what is truly important to them. Of course, every client is different and has different goals and is at different stages of their life. For us, it is critical to help our clients live out the lives they want despite any physical, mental, memory impairment or other challenges they face. This goes beyond just providing the highest quality of Home Care and activities of daily living. 
We know the key to providing a truly successful partnership lies in matching the right home care assistant to each client and then helping to keep that partnership aligned for as long as possible. Partners for Home leverages Insights Discovery, a leading global Psychometric Profile system that highlights an individual's own strengths and weaknesses, communication style, approach to problems and value to a team. We use this system to help provide the highest possible partnership for our client and home care assistant. Additionally, we selectively recruit the highest quality home care assistants and provide higher than industry compensation along with progressive training. 
Our own stories fuel our passion for providing other families like ours the freedom and flexibility needed to keep their loved ones at home when they need home the most. 
At Partners for Home, we have the passion, experience, expertise and the desire to help you and your loved ones with your journey. Thank you again for considering Partners for Home for your home care in Winnipeg. 
With Partners for Home, it is your needs that come first. Contact us today to learn how we can help you and your family.