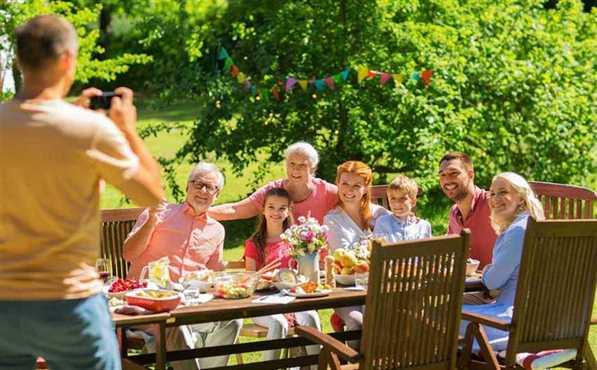 While the holidays are a time of cheer and celebration, they are often a time of real loneliness for senior loved ones. Senior citizens face a lot of inevitable losses with the passing away of spouses and friends. It's also at this time in their lives that their energy and mobility levels decrease and age-related illnesses set in. All these factors will breed isolation over time. If you have a senior loved one in your family, the best holiday gift you can give them is to invite them over to be part of all the celebrations.
You might need to make some home preparations and modifications depending on what stage your senior loved one is at. Remember, aging comes with a degree of loss of independence, increased vulnerabilities, and more. In general, here are some key preparations to make:
Thorough cleaning of the house and de-cluttering
To reduce the chances of infections, senior citizens need to stay in a clean environment. Giving your house a thorough cleaning is the first line of defence in protecting the health of your loved one. But cleaning the house is not enough, you also need to do away with clutter to create a safe environment. Among seniors, falls are the number one cause of injury. Keep hazards out of their way – this includes  frayed rugs, awkwardly-placed furniture or anything else that could cause them to slip, trip, and fall.
Bathroom as a special area
You may need to make modifications in various rooms of your house, but the bathroom in particular, is a very important area. For the elderly, the risk of bathroom accidents increases. This is because old age comes with the loss of physical strength and a loss of balance. Some elders may also have impaired vision or other complications. Installing grab bars will provide extra support and reduce the chances of falls.
An excellent way to make bathing time safe is to install a walk-in bathtub if you don't already have one. A portable one is preferable since you can move it to their bedroom for their comfort and privacy.
Home caregiver help
It's the holidays and your hands are most likely full, preparing and entertaining family members and friends.  You may not have time to provide the every day care your senior loved one needs. Hiring a caregiver is a great solution as this will allow the senior loved one to be safe and comfortable while at your home. Particularly, if your guest has lost most of their independence, and needs assistance with activities of daily living (ADLs), hiring help from trustful home care services, is a priceless respite that will give you and them peace of mind. All you need to ensure is that the elder is comfortable with the caregiver – their personalities shouldn't clash. Also, you should be aware if your guest requires 24-hour live-in home care.
At Partners for Home, we have years of experience taking care of people in their golden years. To ease your mind as you host your senior guest, we can provide around-the-clock care for your loved one. We are just a call away at (204) 295-7174.