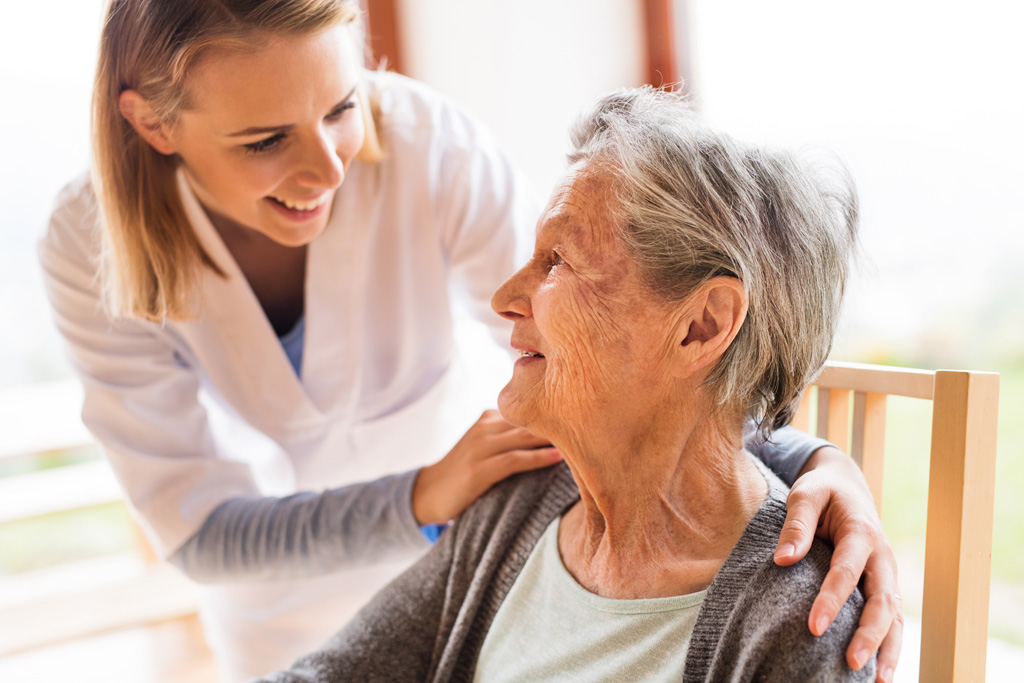 As it'll come to our family members, especially the senior family members and their possibility to move to a long-term nursing facility, it's difficult not to be biased and make rational choices. We know how hard it might be to recognize that you are no longer able to care for your grandparent or parent and that it may be time for them to move into a care facility. It's especially a fact as this rather difficult choice must be made quickly and as there isn't enough time for complete research.
As individuals grow older, the time often comes when a new care level is needed.  An often-discussed choice is whether the person should continuously age in place or if nursing care is their best choice. While nursing homes offer the elderly many safe solutions if medical needs arise, aging in place is sometimes the better option for multiple reasons.
Growing Older at Home is one Alternative to Nursing Homes
According to Forbes, geriatric care centers are moving away from offering long-term care beds and boosting the number of rehab beds they provide. With this reduction in the availability of long-term beds, elderly people are likely to discover it to be more and more challenging to find space in quality, but affordable centers around the country.  In addition to the reduced availability of long-term care beds, elderly folks are expressing a preference to age in place. A survey published by the AARP shows that around 9 out of 10 seniors have an expressed need to stay in their homes. It's likely because of an attachment to their home, as well as preference to stay with family and friends in the senior's neighborhood. Aging in place offers comfy surroundings, and it'll mean that a senior doesn't need to leave behind the things he's familiar with for nursing care life.
Benefits of In-Home Health Care
In-home care addresses the issue that seniors face while making the decision to age in place vs. going into a nursing care facility.  Here at Partners for Home we offer compassionate, friendly care which assists in keeping our seniors content in keeping their independence as much as we can.  With our care services, care preparations are established to cater to the individual necessities of all of our clients. An aging person who just needs a couple of hours of assistance a day to get dressed, bathe and cook a meal, only pays for a couple of hours of assistance. It may equate to thousands of dollars of savings vs. placement in a nursing home.
Lastly, meeting a senior's need to age in place permits for a reduction in healing time, an increase in mental health status, an increase in feelings of dignity and higher quality of life all throughout their geriatric years.  With the use of our services, the older person oftentimes is able to stay at home for a longer time period and appreciate all these benefits.
For more information on the benefits of in-home care vs. nursing home contact the recognized home care service of Partners for Home today!