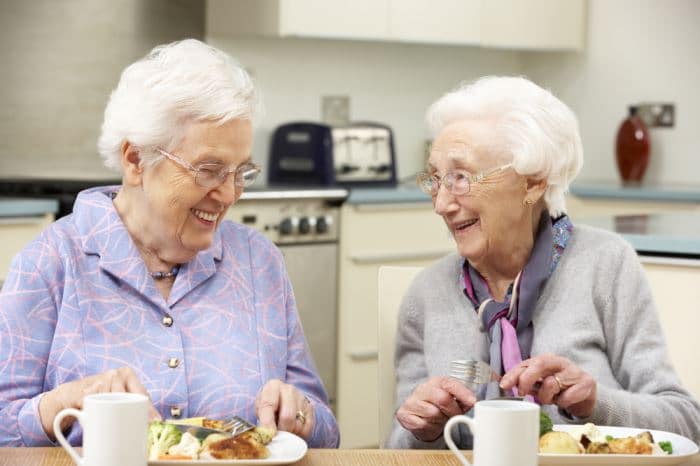 Personal Care
Safety. Comfort. Control. These things are essential to living a happy, healthy life. If you or a loved one feel like injury, illness, and/or age, have made your life more difficult, Partners for Home can help.
We're a Winnipeg home care provider, offering in-home personal care services. These services are provided by our compassionate, highly trained support workers. We will help with daily activities like:
Eating
Bathing
Grooming
Dressing
Toileting
Assisting clients with limited mobility to change positions or move from one place to another
Medication reminders
Nursing services
No two people are the same. That's why it's called personal care – assistance with activities of daily living (ADLs) is very personal. As such, there are no 'one size fits all' plans with Partners for Home. We will create a personalized care plan for you or your loved one in order to guarantee that those receiving our personal care services are getting exactly what they need.  With Partners for Home, we make your needs our priority.
Social isolation is often the painful result of many illnesses and injuries. When you cannot move around on your own, it can be hard to see your friends and family and continue experiencing life the way you had previously. Partners for Home is here to help.
We believe that personal care is much more than just providing assistance with ADLs. We match our support workers and Clients not just based on skills, experience, and physical proximity, but based on personality, as well. We understand the value of finding the right match between support worker and Client and we use tools such as Insights Discovery so that we don't ever leave it to chance.
Our personal care service all begins with a no-cost, no-commitment meeting in your home. We'll help you discover whether or not you may be eligible for some level of coverage through the WRHA. Our goal is to provide you or your loved one with all the resources needed to live a healthy, prosperous life safely at home. That's why each plan is so thoroughly customized to meet each Client's needs.
Our personal care services include both short-term and long-term care. Our services can range from a few hours of companion or respite care, all the way to full 24×7 live-in nursing care. Our caring support workers are always monitoring our Clients' conditions. If anything changes we will proactively work with you to adjust the care plan to better suit our Client's needs, providing more or fewer services as required.
Before we finalize the personal care plan, you or your loved one will have the opportunity to meet the support staff who will be caring for them. The power is in your hands to decide whether or not our support workers are the right fit – both in terms of personality and expertise.
You can combine our personal care services with our nursing, housekeeping, and social support services. Our goal is to provide a holistic resource for you or your loved one to live comfortably, safely, and happily at home.
With Partners for Home, you are in control and we will enable you to live in your own home safely, supported by people who care about you. There is no need to go at it alone – call us today.