When it comes to taking care of your loved ones, you always want to make sure that they have the best care possible. Finding reliable home care in Winnipeg doesn't have to be a hassle. Take a look at some of the tips we have come up with in this guide to finding the best home health care providers possible and make sure that your loved ones are cared for properly by a home health care agency with top quality services.

Home Care Agencies
Homecare is an incredibly important aspect when it comes to maintaining the living standards that you or your family have become accustomed to. So how do you choose the right provider for you in Winnipeg Manitoba?
There are many different things that you can do to find the best and most reliable caregivers possible. We recommend that you do plenty of research by looking at reviews that provide plenty of details about the services their business or agency provides.
We also highly recommend that you talk with your standard healthcare provider to find out what they might know and who they would typically recommend to help with your specific needs.
Compassionate Care in Winnipeg
When it comes to an individuals, families, and even seniors homecare, you want to know that you are dealing with a company that is concerned with compassionate care in Winnipeg. The agency isn't providing a product to you.
They are providing you with a service that's sole purpose is care and compassion. Making sure that you are dealing with individuals that are going to provide you and your families with reliable home care in Winnipeg is crucial. You can ensure this fact by asking for references that the agency might have and simply picking up the phone and calling them.
Another seriously important thing to make sure is that the Winnipeg agency has procedures in place for any emergencies that might occur. You will also need to make sure that the agency can properly handle whatever medical concerns that you may have specifically.
Manitoba Home Care Program
If you have signed up for the Manitoba home care program then all you need to do is find a reliable home care agency in Winnipeg that can service you. If you or a loved one has lost mobility then you will be in need of finding a home care provider that can best serve your medical needs.
Discuss this with your healthcare provider to find out more about what different options you have for your health care services when living with disabilities in Winnipeg. Don't forget to read reviews and ask for references from other reliable sources such as family, friends, and healthcare providers.
When it Comes to Reliable Home Care in Winnipeg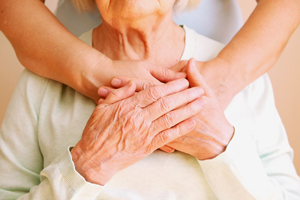 Making sure that you and your loved ones are taken care of is important. So finding reliable home care in Winnipeg is crucial. Learn more about what you can do to apply for the Manitoba home care program today. Contact Partners for Home today to find out more.